With water pumps, there is a danger that the housing may break in the event of incorrect installation. The loss of cooling output may result in severe consequential damage, e.g. engine damage. Causes for the damage symptoms include.
Gaskets are contaminated with oil, e.g. due to oiling of the gasket or engine oil contamination in the surrounding area. This can cause the gasket to swell and the housing to break (Fig. 1).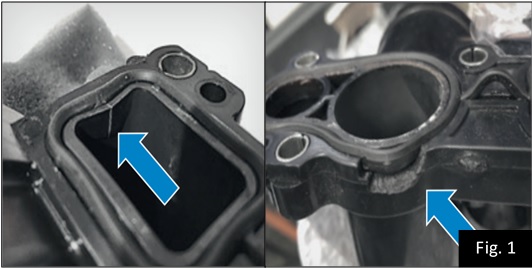 Fig. 1: Breakage (damage pattern)
ATTENTION :
All gaskets of this water pump are exclusively designed for use with cooling liquid. They must never be oiled, e.g. with engine oil.
Tightening torque: 9 Nm
The sequence for tightening the bolts must be followed (Fig. 2): [A] – [B] – [C] – [D] – [E]
Gaskets may be lubricated with cooling liquid to make mounting easier. Only use new sealing rings.
Only remove yellow protective cap* (Fig. 3) on the ventilation wings after installation.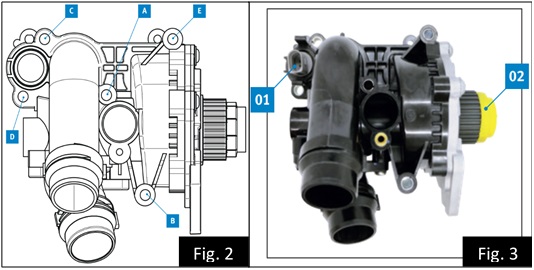 Fig.2 - Sequence of the screw connection [A] – [B] – [C] – [D] – [E] / Fig.3 - 01 Temperature sensor* 02 Yellow protective cap**
Source SERVICE INFORMATION SI 1856.